The Computational and Systems Biology Interdepartmental Program hosts Student Socials to build community for major and pre-major students.
Fall 2021 CaSB Student Social
Thursday 10/7 4-6 PM in Hershey Hall 158
RSVP: https://forms.gle/EJUoegCtqhzyWk4H7
After 18 months on Zoom, come meet and socialize with other students in the CaSB major and pre-major! This will be an informal event, so feel to come and go as you need. Stop by, meet your classmates, pick up snacks and CaSB swag, and win prizes!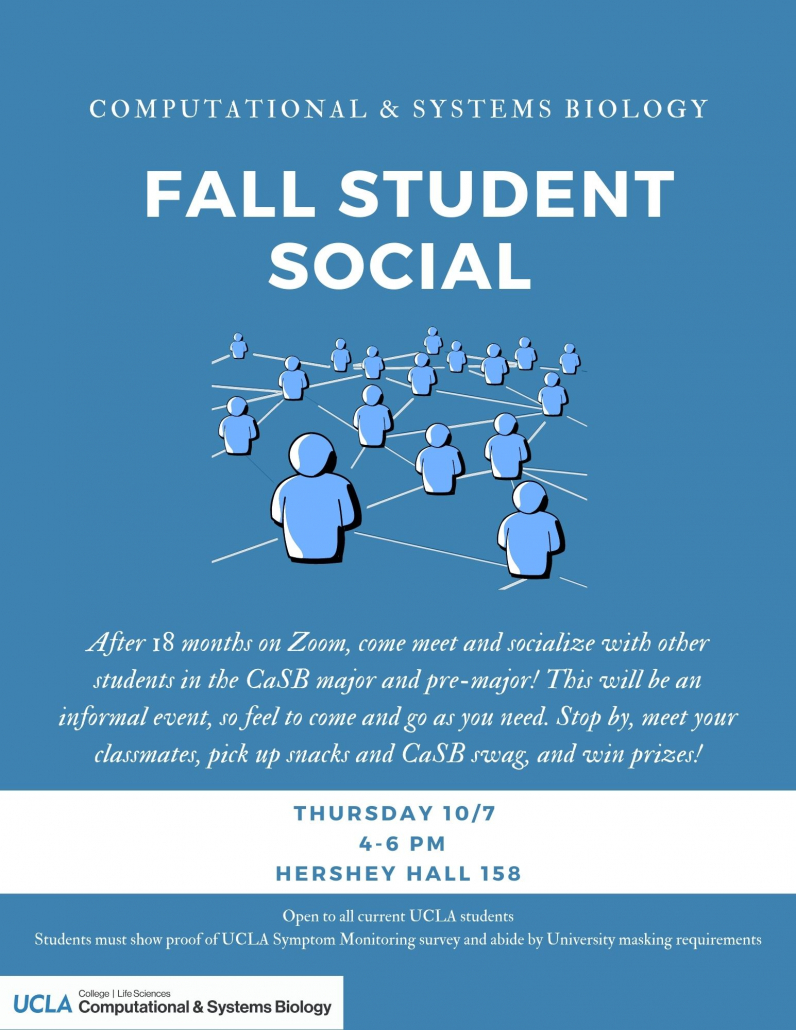 Spring 2019 Student Social Photos