Download the C&SB Brochure
For more information about the required courses, please download the CaSB brochure.
To gain admission to the major, students must achieve a minimum 2.7 GPA in all Premajor math courses, a minimum 2.7 GPA in all Premajor courses and, and a minimum grade of C in all Premajor courses.
19 Courses Required – 81 to 83 units*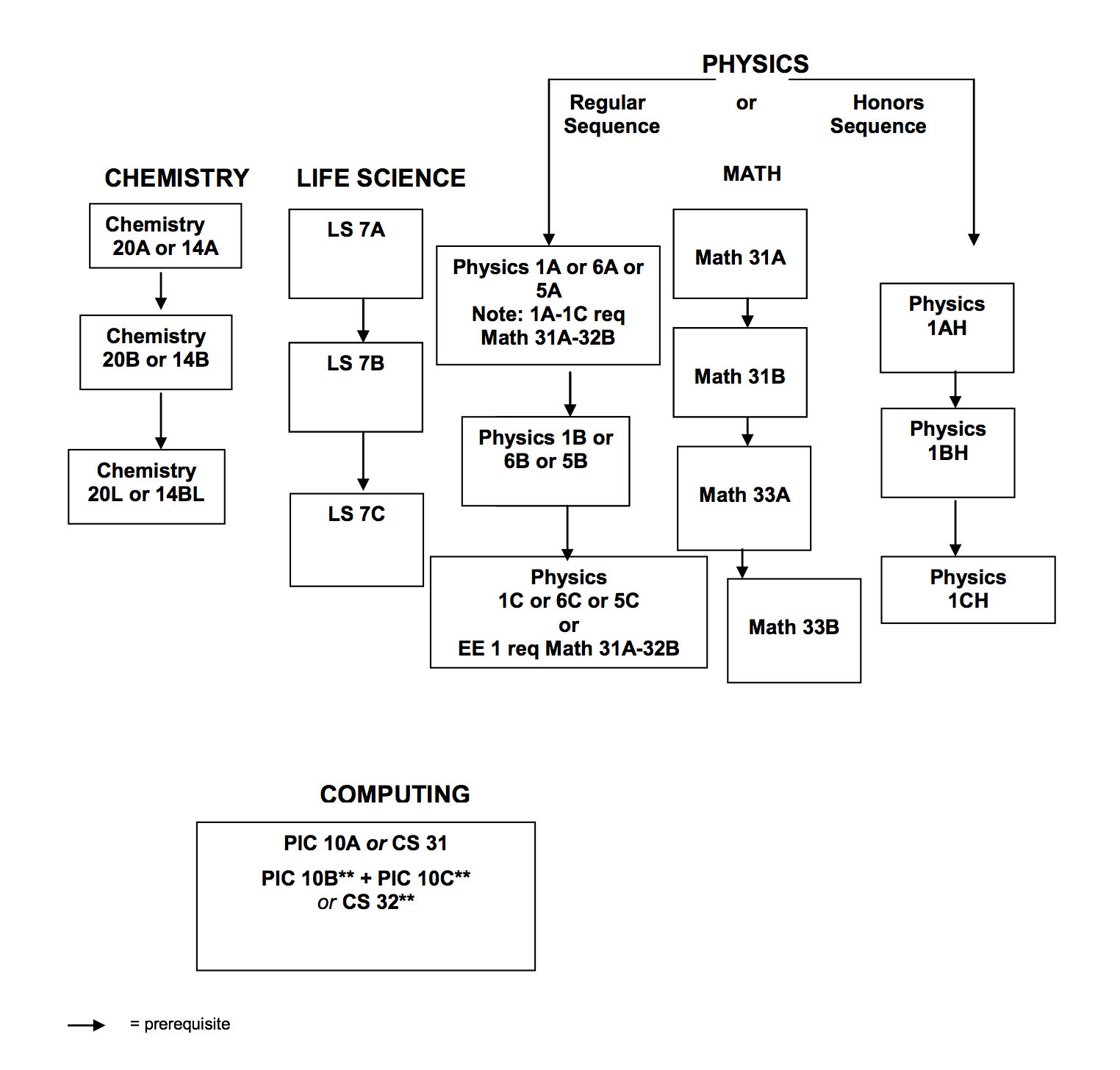 * Total units depends on physics series (Physics 1A, 1B, 1C or Physics 1A, 1B, EE1) and Computing course taken (PIC 10A or CS31)
** Premajor courses PIC 10B + 10C, or CS 32 required for the Computers and Biosystems and for the Bioinformatics Concentration, but do not have to be completed prior to admission to the Major. Also, the CS series requires fewer total units.